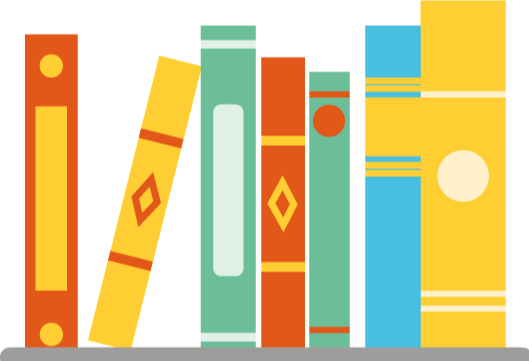 Sun City Books
Donate your books to help improve literacy in El Paso
📚 We make it easy to donate books by dropping them off anytime at our Little Free Library.🥳 Happy New Year 2023 🎉
✅ Nonfiction, fiction, recent textbooks and DVDs/CDs are all appreciated.❌ Media items we can't use are magazines, encyclopedia sets, damaged/outdated books and VHS tapes.
🚗 The Little Free Library is located curbside on the East at 12040 Crown Woods Ct 79936
📦 Donations of all sizes are appreciated! Larger boxes of books can be left on the front porch.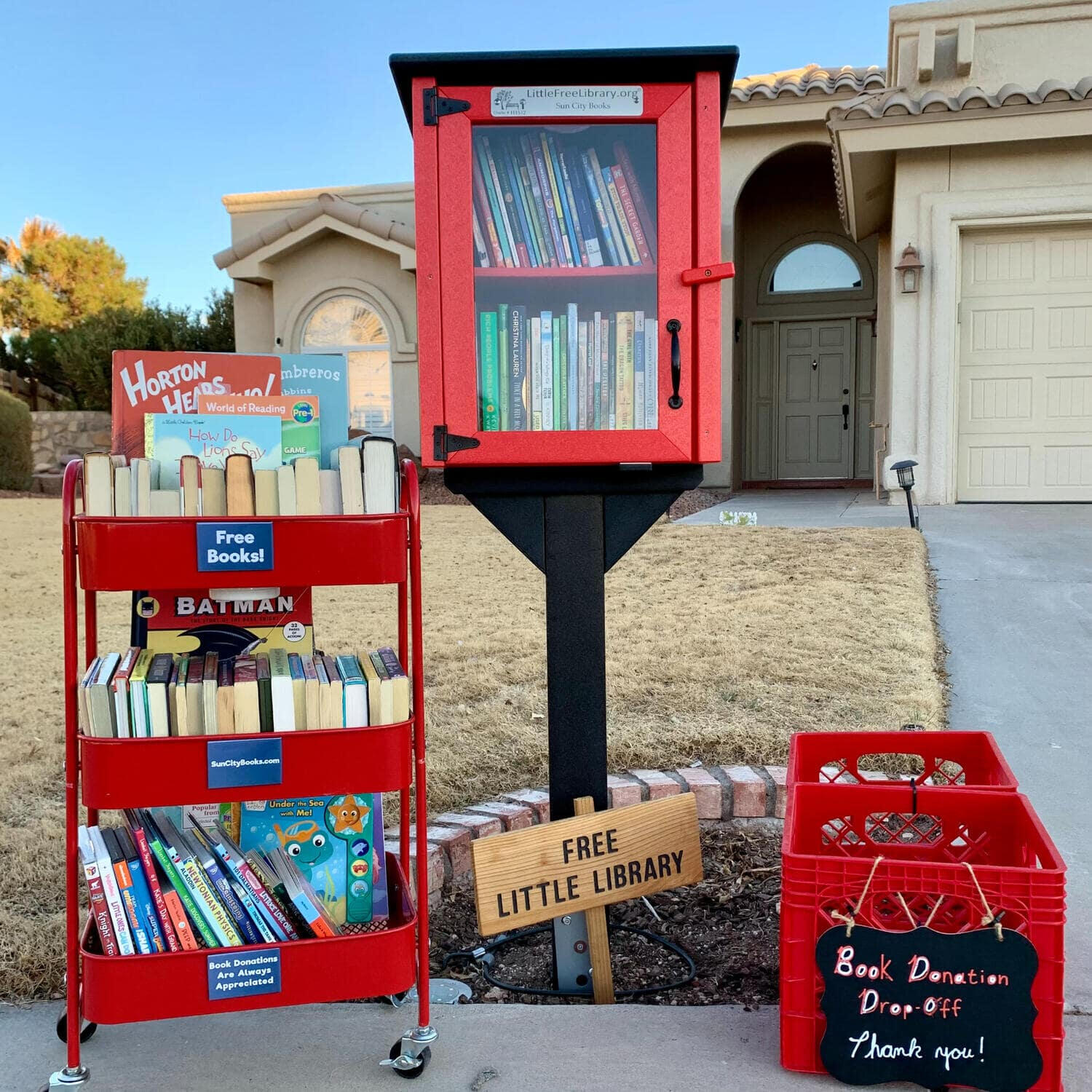 ---
When dropping off, you're also welcome to browse through the library! All books & other items are completely free and don't need to be returned 🤗
---
Our MissionEl Paso ranks as one of the least literate major cities in the United States.Consistent access to quality, diverse books is one of the biggest factors that improves literacy.We're helping to increase literacy in El Paso by providing El Pasoans of all ages with free books!We do this by carefully sorting all the books we receive, and then distributing them to the community through our Little Free Library.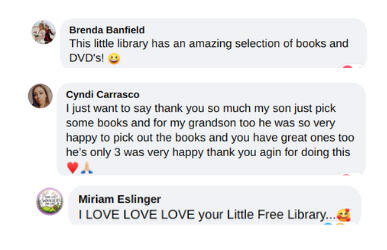 If you have any questions, you can always email us at hello@suncitybooks.com
---
12040 Crown Woods Ct 79936