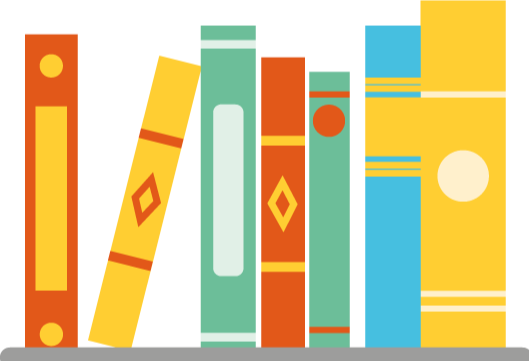 Sun City Books
Donate your books to help improve literacy in El Paso
We make it easy to donate books by scheduling a contactless pickup or dropping them off at our curbside donation box 📚
Pickups: If you have more than 20 books to donate, click the button below to easily schedule a free pickup through our Calendly page:
✅ Nonfiction, fiction, recent textbooks and DVDs/CDs are all appreciated.

❌ Media items we can't use are magazines, encyclopedia sets, damaged/outdated books and VHS tapes.
Drop-offs: You can always drop off any amount of books at our Little Free Library, located curbside on the East at 12040 Crown Woods Ct 79936
📦 Boxes of books can be left anywhere on the front porch.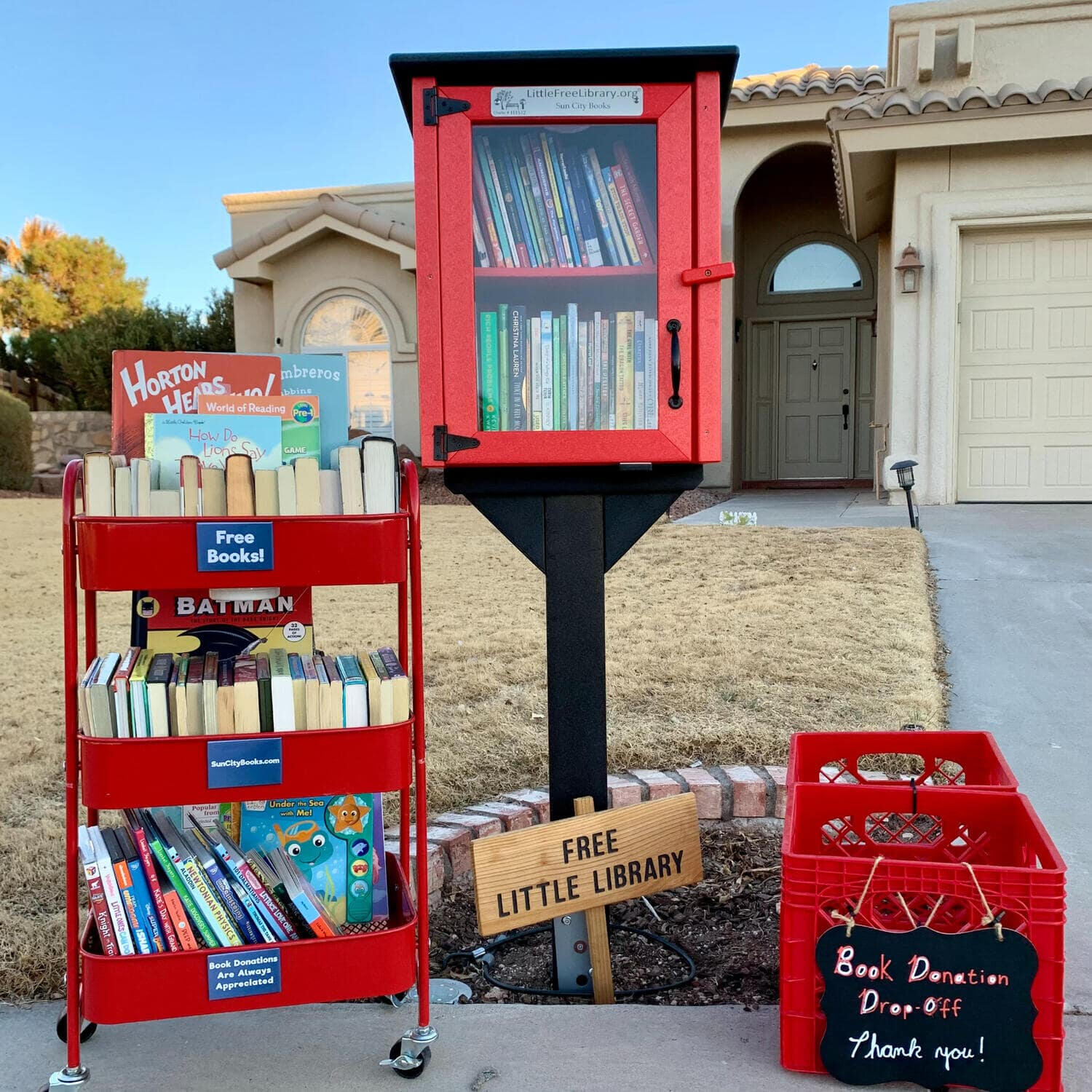 ---
If you have any questions, you can always email us at hello@suncitybooks.com
---
Our Mission

El Paso ranks as one of the least literate major cities in the United States.

Consistent access to quality, diverse books is one of the biggest factors that improves literacy.

We're helping to increase literacy in El Paso by providing El Pasoans of all ages with free books!

We do this by carefully sorting all the books we receive, and then distributing them to the community through our Little Free Library & other EP organizations.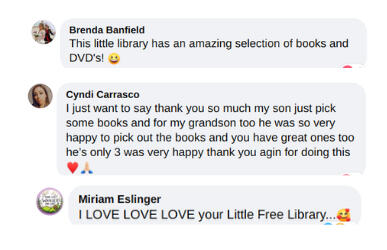 Book Requests

If you're part of an organization or school in El Paso/Las Cruces that needs books, we're here to help!

Simply email us at requests@suncitybooks.com and tell us what kinds of books your organization/school needs.
---
12040 Crown Woods Ct 79936